5 Effective Ways to Hack a WhatsApp Account With Number you must know to stay safe
Sometimes situations occur which force people into hacking somebody's WhatsApp account and they have no other option of keeping an eye on it. They are worried to the extent that they forcibly check on the respective person's WhatsApp account.
Some of the common circumstances due to which people are forced to take such a step are that they might be extra worried about their kids who are spending a lot of time messaging on the phones. Or it might be that somebody's suspicious of her partner that he might be deceiving her.
Has this sort of situation occurred in your life too? Did you too, like other people, rush over to the internet and open the first-ever WhatsApp hacking solution that came across your eyes? If not, then find yourself lucky that you did not fall into such a trap.
You are even more lucky to have found us. We will provide the very best and finest solutions ever possible for WhatsApp hacking. Not only that, we will provide solid evidence to support our claim, after which you will have absolutely no doubt left.
We have taken some top-of-the-line services for WhatsApp hacking and then combined them into this rundown. So put your seatbelts on and be ready to be introduced to the premium Whatsapp hackers of the market.
Part 1: Cocospy
Cocospy is the most loved telephone observing application. Individuals everywhere throughout the world including guardians, businessmen, and individuals seeing someone, enjoy Cocofax to hack WhatsApp using a phone number. It is notable to the extent that big media forums like Tech Advisor, PCMag, Forbes and many more have featured it through some of the most positive reviews.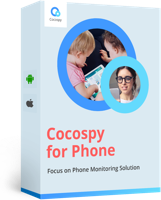 With Cocospy, you don't hack a WhatsApp account straightforwardly with the objective's telephone number. Rather, you hack their telephone in general. Cocospy works with both objective iOS and Android gadgets.
In the case of iOS gadgets, Cocospy is an online application. You don't need to download or introduce anything. You will not even need to root the objective telephone. So, you should simply give the objective's iCloud data. At that point, Cocospy will have the option to hack WhatsApp for you remotely.
When Android gadgets are concerned, Cocospy is a teeny tiny application. You need to download the application on the objective gadget. When you are done with installing the application, you can conceal it well. The application will at that point run out of sight, be covered up, and hack WhatsApp for you.
With Cocospy, You've got Full Control of a WhatsApp account
For complete details, you should sign up with Clickfree. Here we will provide only the most prominent highlights of Cocospy's WhatsApp hacking feature.
       

Pore Over WhatsApp private messages:

With Cocospy, you can easily go through your objective's private WhatsApp messages.

       

View group messages:

Is the person you're checking on a participant of any group discussion? Cocospy will likewise follow each and every one of their group movements and deliver them to you.

       

Check timestamps:

Every discussion will accompany a period and date log. This is how you will be able to know the exact time and date when that specific discussion occurred.

       

See contact data:

Do you ever wonder exactly who is the person your target is messaging with? Cocospy allows you to see their exact and precise contact data. See contact names, show pictures, addresses, telephone numbers, and that's just the beginning.

       

Download media documents:

Is your objective sending WhatsApp sound, pictures, or recordings? You can not only view but even download their entire media collection.

       

Recover erased messages:

Cocospy makes a backup of all the objective's messages remotely to your private record the moment they are conveyed. That implies regardless of whether the objective erases a message, you will even now have the option to view it.
Setting Cocospy Up takes Just A Few Minutes
Have you ever run away from any app just due to its complicated setting up procedure? Well, Cocospy has a totally opposite case. Not just is the set-up process easy to understand but it also takes no more than a couple seconds to complete.
Step 1: Firstly, you will be required to register yourself on Cocospy which is totally for free. Provide the username and password for the purpose.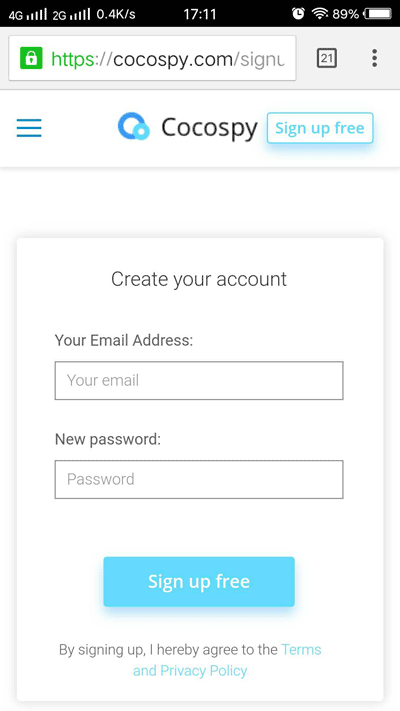 Then, get yourself a suitable subscription plan depending on the number of devices you want to hack WhatsApp on.
Step 2: The establishment guidelines will be emailed on the email provided by you. To hack WhatsApp on iOS gadgets, you simply need to enter the objective's iCloud subtleties. At that point, Cocospy will adjust with the iCloud surrogate in no time flat.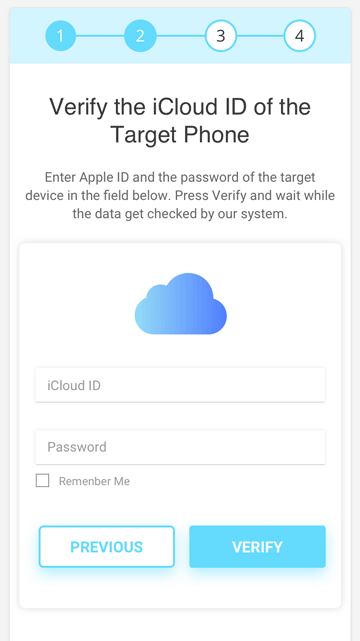 In the event that you need to hack an Android gadget, you need to have it in your hands but just for a couple of moments. At that point install Cocospy on it. This will take under 5 minutes. When the downloading is complete, you can stow away Cocospy.
Step 3: Congratulations, you can now use Cocospy effectively! Sign in to the Cocospy dashboard from any internet browser. Here you get an outline of what's going on with the respective mobile phone.
Although Cocospy has it all. Everything you need for WhatsApp spying is included in Cocospy but we will also provide some more choices that you may like.
Part 2: Minspy
Another ground-breaking application in WhatsApp spying world is Minspy. It's, generally, used by parents or guardians planning to keep an eye out for their youngsters and directors who need to know whether their laborers are devoted to their work or not. For more visit this site.
You get a colossal measure of WhatsApp-related features from Minspy. It will bring to you, your target's private messages and group talks as well. In the event that there are any media files like pictures and videos, you can download them also. Minspy grants you to recover deleted messages as well.
You can, without much of a stretch, set the application up quickly. You'll likewise be offered some easy-to-follow foundation rules. When the application is completely operational, you can control it from any web program.
In addition, an inherent keylogger is additionally merged in its structure. That infers the application won't simply track your relative individual's movements on WhatsApp, yet furthermore over various applications, including Microsoft Office, Chrome Web Browser, and Gmail.
Part 3: Spyier
Spyier is a cell phone checking application with a WhatsApp message spying highlight as an in-built service. The application is acceptable with all Android and iOS variants. Besides, you can use it to watch out for Windows and Mac OS X also.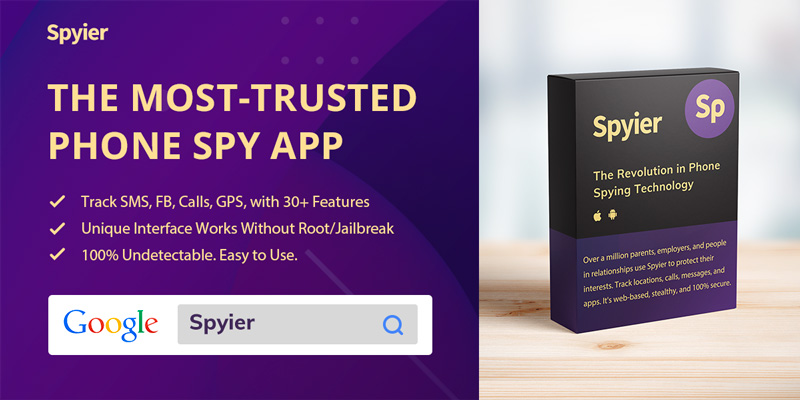 Spyier offers a couple of nice features. You can scrutinize your target's WhatsApp messages remotely, which is by without contacting the goal device. It additionally has some remarkable features like a novel stealth camera mode.
However, it is dismal to state that Spyier is very expensive when contrasted with Spyic and Minspy, the main 2 applications. To use the WhatsApp spy feature, you need the Premium variation of Spyier, which costs $69.99 monthly. Where Spyier is a conventional application, it's hard to truly favor in perspective on the problematic asking cost.
Part 4: Spyic
Another wonderful WhatsApp hacking program is Spyic. Spyic is a super-secure WhatsApp hacker. You won't ever be at risk for being discovered. The Android variant of the application works covertly out of sight. The iOS adaptation, then again, is a remote online application that can't be identified.
Numerous WhatsApp hack devices out there need propelled information to work. Not Spyic, you need positively no tech information to set up Spyic. The application can be set up and utilized from any cell phone or PC.
With Spyic, you can successfully hack WhatsApp on both Android and iOS gadgets. You can effectively check on individual messages conveyed on WhatsApp or got on it. You can even view the objective's group talks.
Furthermore, you will also be able to check the objective's contacts, view their display pictures, names, telephone numbers, and the sky is the limit from there. You can also retrieve erased messages and recover any media records traded on the app.
Part 5: SpyToMobile
SpyToMobile is fundamentally a good WhatsApp observing apparatus. The application is fit for observing WhatsApp messages, yet it just works with Android telephones. All things considered, it's a solid application.
The application offers some great highlights. You gain admittance to WhatsApp just as other social media forums. The application offers email warnings and live area following.
In any case, SpyToMobile has some genuine disadvantages. To get the objective gadget to work, you have to root it and also that the application just works with Android gadgets.
Conclusion
If you are looking for a solution to hack WhatsApp by a telephone number, we suggest you avoid online arrangements. It will definitely be progressively compelling that you pick an application from this listing. These applications are cautious, give you your cash's worth, and – above all – work adequately!
<